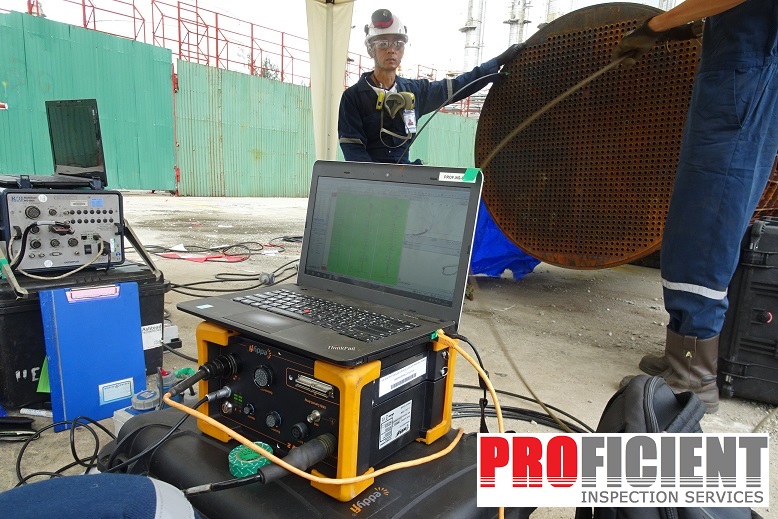 Remote Field Testing
(RFT) or another common name
Remote Field Eddy Current Testing
(RFECT) is an electromagnetic testing technique used to inspect ferromagnetic materials such as Carbon Steel, Duplex, Monel, etc.
Principles of RFT is almost alike Eddy Current Testing except that it uses lower frequencies and the coils are separated by at least 2 x OD of the probe. This means it does not use the direct eddy currents but utilizes the remote field eddy currents instead.
RFT is calibrated by using a ASTM standard calibration tube prior to testing to produce an accurate depth curve. RFT is then optimized to detect and reliably measure internal or external volume loss, erosion, corrosion, pitting and also holes. Contact us for more detailed explanation!