Proficient Inspection Services is always ahead of the competition by having the experience and skill to provide comprehensive reporting with 2D or 3D tube mapping upon the request of the customer.
3D mapping provides crucial information on the defect mechanism and areas of concern pin pointed in a graphical explanation. Our customers are never disappointed with the reporting we provide setting a high par of reporting standards in the industry.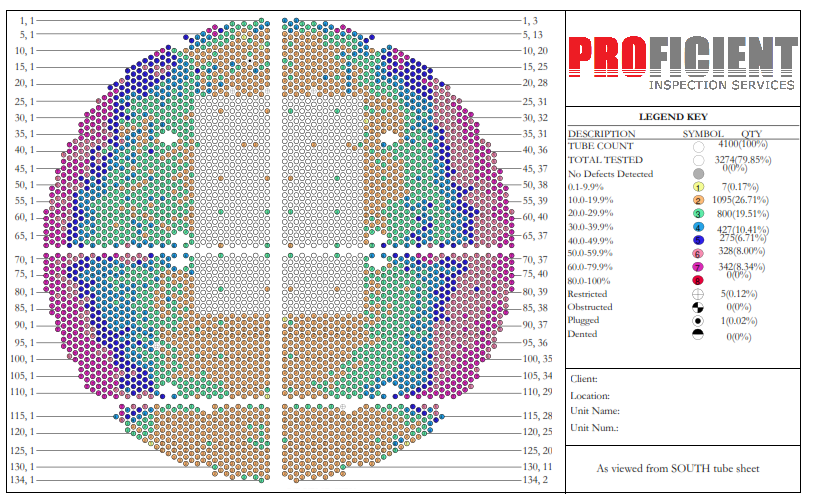 Contact us for more information on how we can provide inspections with better reporting quality!